Battery Maritime Building
Originally designed by Richard Walker & Charles Morris in 1909, the Battery Maritime Building at South Street is a 140,000 square foot architectural marvel. It is the last surviving East River terminal from the era when 17 ferry lines traveled between Manhattan and Brooklyn. This Beaux Arts building was constructed in 1909 with approximately 8,800 elements of cast iron, riveted steel plates, copper ornamentation, ceramic tile, stucco paneled walls and a copper mansard roof. The building has been called Beaux-Arts Structural Expressionism and is adorned with rosettes, rivets and glazed blue tiles.
Allen Architectural Metals entered into one of the largest restoration projects in the history of New York City with the restoration of this landmark building. The city's Economic Development Corp. devoted five years and millions of dollars to renovate the Battery's exterior, including the historic doors, windows and light fixtures. The restoration and replication of the cast iron façade and railings took almost three years to complete. Original components were documented, preserved and used in the replication process for creating new castings. A combination of preserved historic castings and newly cast components were blended together to create the original profiles. The massive scale components for this project were pre-assembled
in the shop to ensure a proper fit, and then disassembled for finishing and transit to the site. The Battery Maritime Building continues to be one of the largest and most challenging projects in our company's history.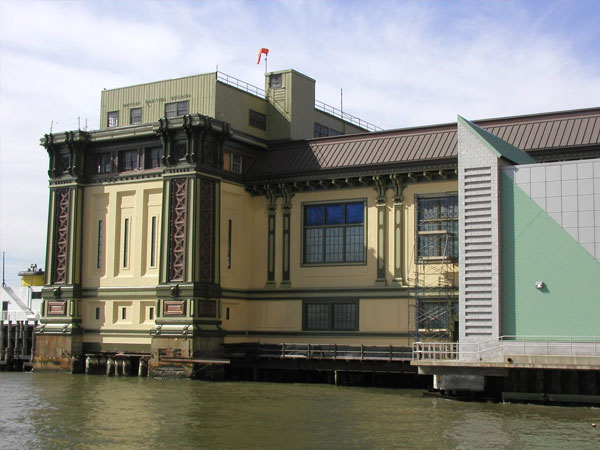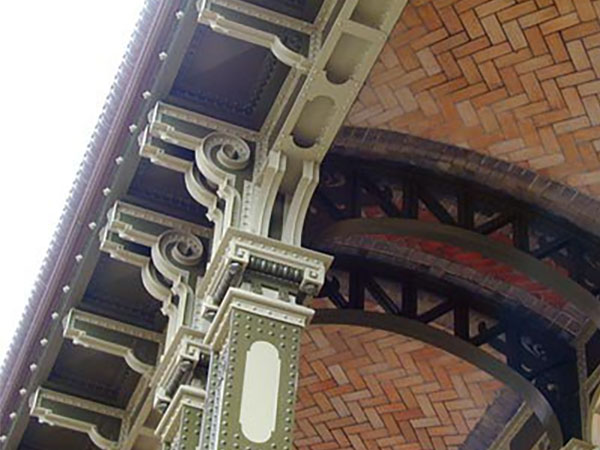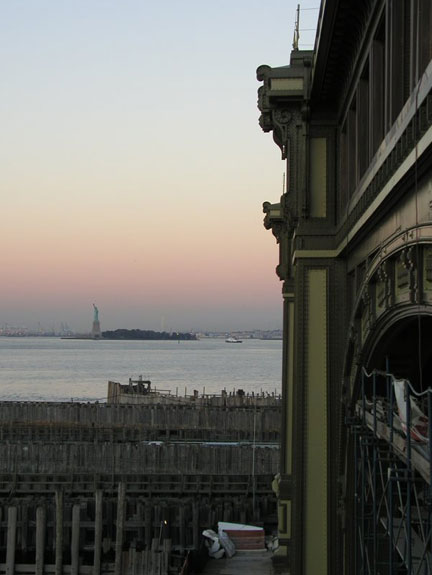 Details
Jan Hird Pokorny Associates